Every church has charter members or founders. Saint Paul founded the churches in Rome, Corinth, Ephesus, Galatia, and elsewhere. Saint Thomas of Canterbury Anglican Church traces her lineage back nearly two millennia to the Catholic Church of England. Eventually the Church of England grew into the Anglican Communion worldwide — in it's day one of the world's largest Christian communions, of which the Episcopal Church USA and the Anglican Church of Canada became a part.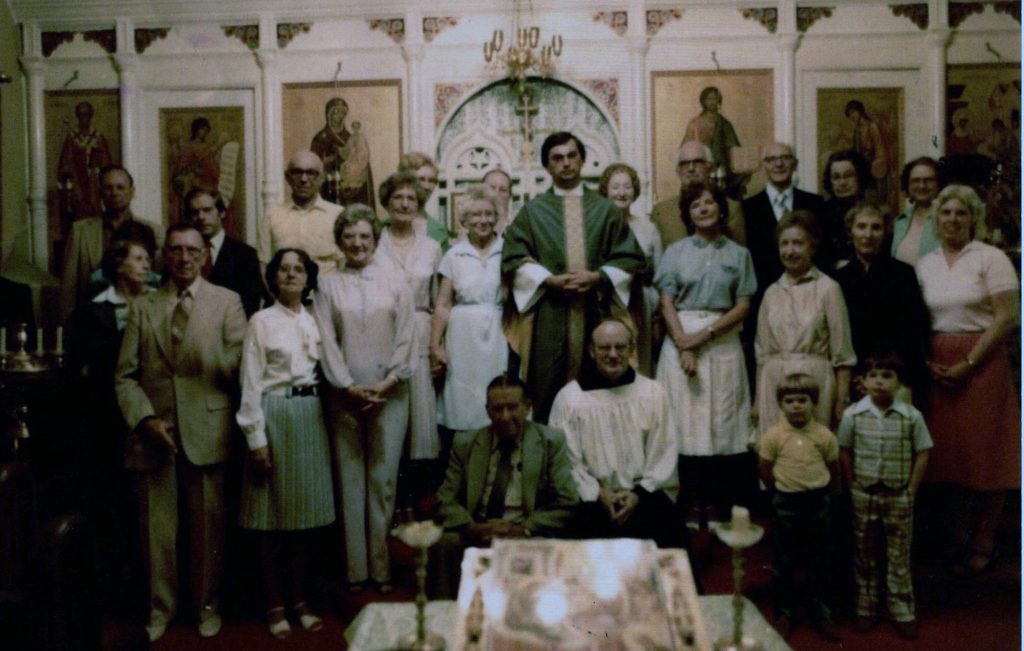 This is an early photo of the original charter members of the Parish of Saint Thomas of Canterbury Anglican Church. The photo was taken at a local Greek Orthodox Church prior to construction of the present church building. We're in process of compiling the names on this photo. Please contact Father Fred if you recognize some of the faces and would like to help.
In 1977, more than 2,000 Anglicans and Episcopalians, including several members of Philipsburg area and other local churches, gathered in St. Louis, MO. They were united in their rejection of serious theological changes these church groups had just adopted, changes that they believed were contrary to Christ's teachings and those of the Early Fathers of the undivided Christian Church. Rather than depart from Christ's One, Holy, Catholic and Apostolic Church, these brave charter members left their beloved central Pennsylvania churches and joined the newly organized Anglican Catholic Church (ACC).
The newly established ACC congregation worshipped for more than a decade in a local Greek Orthodox church (interior is pictured above). Construction soon began on the lovely edifice which has come to be known as Saint Thomas of Canterbury Anglican Church — a building conveniently situated in downtown Philipsburg, Pennsylvania. The present members of Saint Thomas of Canterbury Church are most grateful for the selfless efforts made by the parish's founding families, several of whom are pictured above.